On Thursday, the first Best New Releases playlist post of 2013 was published, featuring tracks fromPere Ubu, The Wooden Wand, Broadcast, Colin Davis, as well as new singles from fresh albums by Alex Vans, Ceremonies, and The Agreeables. This post features all DIY/unsigned artists and bands, including releases that were dropped in the past two weeks. Little by little, we're also putting together and publishing our and your top songs, albums, bands and videos of 2012. The first volume of the Best Songs of 2012 (featuring all No. 1 songs from the weekly Top 10 Songs playlist published throughout 2012) highlighted the top songs for the months of January, February and March. Volume II is already in the pipeline, as are many other posts, including Bands to Watch in 2013, starting with the first band featured below.
The rising Cardiff, England rock trio, We're Not Heroes, dropped a freshly mastered single yesterday – "Distort The Air," from a forthcoming album, expected to be released sometime this summer, according to the band. The band consists of three 23-year-old musicians – Tom Collins, Luke Llewellynand Michael 'Dewey' Owen. Llewellyn explains: "I named the band after a dream I had where i got up in the middle of the night and wrote it down then went back to sleep. It worked for us and what we represent in many ways."
After making big waves in the U.K., We're Not Heroes also has growing fan bases in countries like Mexico, Trindad & Tobago, Indonesia, France, and are poised to break out in the United States. As far as we know, IRC is the first major U.S. indie site to publish this smoking new single. We'll have more about Cardiff's hottest new indie rock band in an upcoming post, Overseas Bands To Watch in 2013, scheduled for next week, and which will include an exclusive new single as well as a track or two from their self-released 2012 debut EP.
"Distort The Air" – We're No Heroes – Jan. 11th, 2013
Note: Look out for IRC's first Band of the Week posting for 2013, and, as mentioned above, the premiere of the new series, Bands to Watch in 2013, which will highlight some fantastically talented bands, most of which are DIY, and that have, so far, flown under the radar – at least in the U.S.
Speaking of which, there is a terrific, new signed band from Helsinki who dropped a new album on Friday, Jan. 11th, the same day as We're Not Heroes dropped their new single. The Finnish band s really good, so we made them the first band of the week profile of 2013.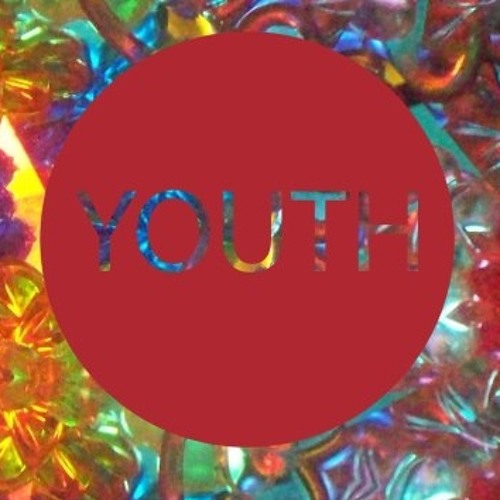 London Band Rising: Youthband
There is not very much information about the fresh London indie rock group Youthband at the moment, other than to report that we're digging their debut single, and its provocatively clever title, "The Future Is Not What It Used To Be." Just about everyone should be able to figure out the deeper meaning behind that title. The song "officially" dropped the first week of the new year. More from and about Youthband soon. Use the Comments to tell us what you think.
"The Future Is Not What It Used to Be" – Youthband from single
Buffalo DIY Bedroom Artist Go Exploring
Matt Scime,aka, Go Exploring, is a young one man band artist from Buffalo who dropped his debut EP earlier this week. The lead single, "Today," is lively, catchy pop with synths and horns and a memorable chorus you'll probably get stuck in your head. The follow-up track, "Friends," has a similarly upbeat rhythm, more choruses, drum machines, synth effects and a very pronounced electric guitar jam. In fact, his sound reminds us a bit of another artist that you'll probably on hear on IRC,Opus Orange.
For someone who only started out less than a year ago, it's obvious that Scime has a number of talents that he draws from writing, playing a range of instruments, vocals and recording. to make unique, multi-layered tracks of pop in the realm of Matt & Kim , minus Kim. Expect to hear more about Go Exploring throughout 2013. Apparently Scime, who is in college, is planning to put together a band to tour with and work on a debut album. In reIndie rock is the culmination of past present and future rock ideologies. It is the progression of creative music fused with the roots of rock & roll.
New Seattle Band, Service Animal, Unleash Debut
Drawing on over three decades of combined musical experience, members of the relatively newSeattle DIY band, Service Animal, joined forces in 2012 to create "a positive and uber-creative environment with the goal of making beautiful, haunting and inspiring alternative rock music." The band's founders, Andrew Bailey (vocals, guitars) and Jordan Cassidy (vocals, bass), who honed their skills in various Seattle bands over the years, recruited musicians Keith Greer (drums) and Justin Joyce(guitars/keys) to complete the band and "to cover the entire spectrum of energy and flow," they said. On the two tracks below, the band mix melancholic and upbeat rock and roll oozing with emotions, chaos, energy, and the fine talents of all four band members.
"Hearts Start Beating" – Service Animal from The Gravity Bear Demonstration – Jan. 3, 2013
"A Slow Release of Nothing" – Service Animal from The Gravity Bear Demonstration
Austin Multi-Genre Trio Comprised of Three Multi-Instrumentalists
In 2009, friends Kyle Albrecht and Camille Lewis met  and began writing and recording after discovering their shared love of folk, rock, blues, vintage pop music and other genres. No long after, Lewis metAndrew Davis at work and the three multi-instrumentalists formed Dead Recipe and started rehearsing in Davis's garage. Last year, the band began to play more gigs in Austin (get in line as they say down there), and during the summer enter the studio with producer and engineer Shawn Jones to record their self-titled debut album,  released last week.
"Getting To My Head" – Dead Recipe from Dead Recipe – Jan. 5th
"Flowers" – Dead Recipe from Dead Recipe
Additionally, Haden Hunt (drums) and Kirby Sims (keyborswere recruited to play drums and keys, respectively. Dead Recipe's top musical influences include The Grateful Dead, Fleetwood Mac, Animal Collective, The Velvet Underground, and The 13th Floor Elevators  
Virginia Chamber Pop Band Ugly Thrash Demon
Virginia DIY chamber pop band Ugly Thrash Demon was formed among a group of friends who wanted to "do something constructive while hanging out aside from playing video games and watching bad horror films." The five-piece band consider among their musical inspirations bands they all "grew up with" in high school, including Arcade Fire, Belle and Sebastian, and Beirut. But their band name choice is baffling considering they're a chamber pop band; Ugly Thrash Demon is a name for a metal band. So, as far as promoting the band, especially since they're unknown to most of the country, the band name is the antidote of indie chamber pop, and we wouldn't be surprised if metal heads who see the band name only would think they definitely have a catchy, unique thrasher rock name. Yet these dudes are kind of nerdy 20-somethings who play trumpets, saxophones and ukuleles. Anyways, that said, UTD's debut song is "You, Me and FCC."
"You, Me, and FFC" – Ugly Thrash Demon from single – Jan. 12th
Louisiana Metal Rock Artist Neo Star Nova-Z
If your'e a fan of progressive metal rock, you'll probably want to check out this new single from Baton Rouge, Louisiana artist Brian Waymire who performs under the moniker Neo Star Nova-Z. The 19-track album is available on Bandcamp, but Waymire is asking $9 "or more," which, for an unknown solo artist that is just starting out, seems a bit much. Many artists with significant critical acclaim offer their albums on Bandcamp, and other music sites, for less than that, and often for the "name your price" option.
"Into the Darkness" – Neo Star Nova-Z from Omega Factor – Jan. 8th
Brooklyn Band Drops Sophomore Album, Speed of Life
Brooklyn DIY band  Luck & Senses dropped their sophomore album, Speed of Life on January 1st, bucking the industry rule of never releasing an album during the week before, during and after Christmas. Why? Because just about no one is paying attention to new releases during those three weeks. We're a bit on the fence, but one never knows how others feel.
The band states in their bio: "Art and life mix and mingle [via] quirky and sultry vocals driven by electric guitar and backed by a killer rhythm section make this band's sound an amalgam of the past and the future." Started in 2007 as a "romantic symbiosis" between Lisa Jubilee and Andy Barbera, their relationship evolved into a musical acoustic folk duo. In 2010, they revamped their acoustic-folk sound by recruiting Sam Minaie (bass) and Andrew Munsey (drums). The Speed of Life, from which they sent in two tracks, "marked a shift from earlier folk-pop stylings to a sound [that] is unique indie roots-rock," claiming artistic influence from with Corrine Bailey Rae, Whinehouse, Feist amalgam vocals."  It shouldn't be any surprise that the band's major influences include artists like Little Dragon, Gotye, Feist, Bjork and Radiohead. We asked the band what does 'indie rock' mean to them; Barbera answered: "Music informed by any mix of the many forms of "rock", communicated with originality and creativity, served locally with all organic musical ingredients."
"Speed Of Life" – Luck & Senses from Speed Of Life – Jan. 1st
"What's Going To Be Your Move" – Luck & Senses from Speed Of Life
Luck & Senses Official Website